Features
Enhanced productivity for high-volume centralized scanning work
Prevent errors with reliable feeding functions
The Automatic Separation Control function adjusts torque on brake rollers by observing the slip ratio of papers, that can differ slightly depending on frictional wear and the amount of dust stuck on the rollers. This reduces the need for manual torque adjustments and frees you from multi-feeds and paper pick-up issues.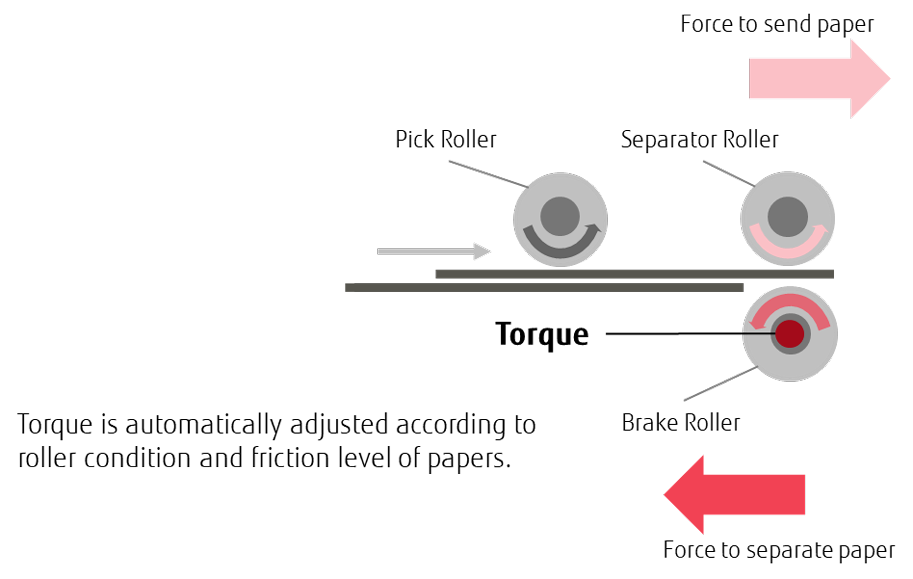 The Skew Reducer also helps improve feeding performance and prevents re-scanning that can result from document edges getting cut off.
Independent separator rollers ensure that a document that is skewed will not affect the alignment of following sheets.

Reduce workload before and after scanning
With the independent side guides, you can easily align edges of variously sized documents when loading them on the scanner.
The independent side guides can be adjusted to accommodate all paper sizes.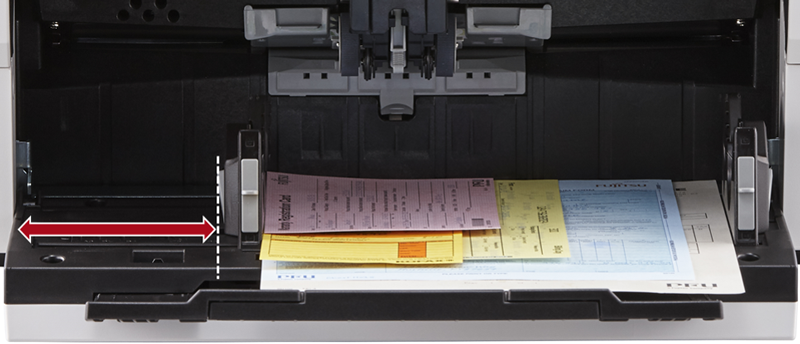 To ensure that documents are neatly stacked after scanning, the Stacking Control function controls paper output speed, and the Elevator Stacker automatically adjusts stacker position according to the amount of ejected paper. These functions make it easy for operators to collect scanned documents from the scanner.
Stacking Control function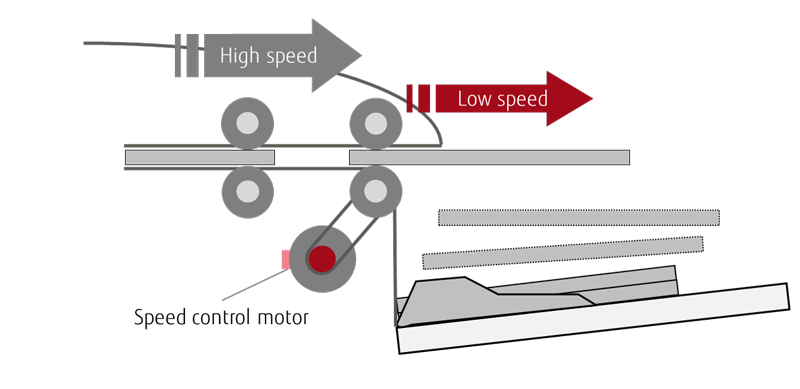 Elevator Stacker
The Elevator Stacker adjusts the height to keep the best position for paper ejected.

Stress-free usability with an environment and user-friendly design
Scan any document with just one scanner
The scanner handles various types of business documents so that you can get all scanning work done with a single scanner. By simply changing the feed mode to Manual Feed Mode, you can easily scan thick documents such as drawings folded in half, multi-layered receipts, and envelopes.
Environment-friendly
As a green product certified with ENERGY STAR Version 3, you can boost your productivity without any concern about impacting the environment.
Scan comfortably
By using the operation panel and LCD, operators can scan directly from the scanner with the job-registration function, and complete various operations such as adjusting scanning settings and checking existing error statuses.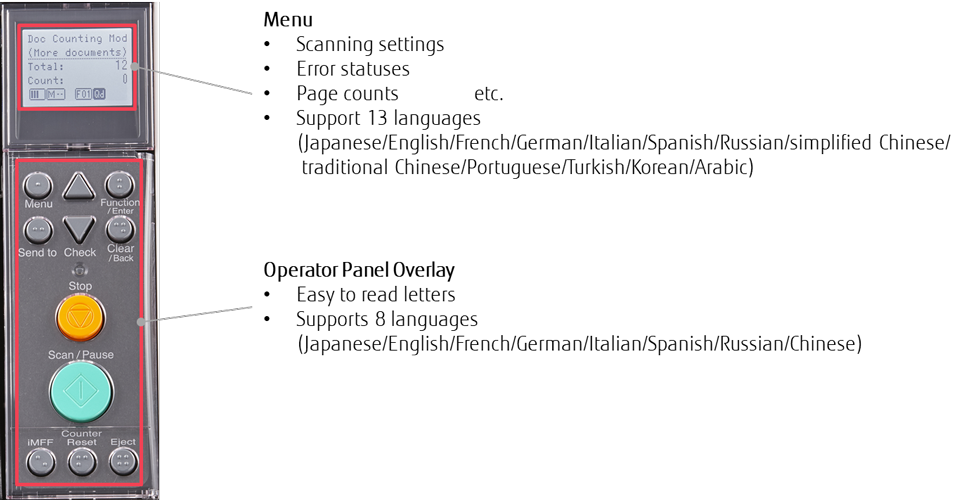 The scanner's low profile design enables comfortable scanning even while sitting down in your office. Its compact size requires minimum space so that you can enjoy using free space as needed for your own work.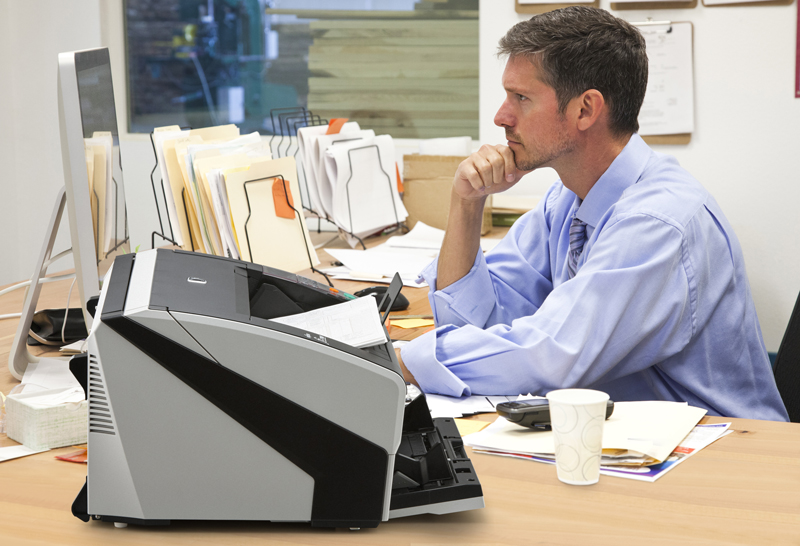 Clean the scanner easily
Cleaning Mode makes your maintenance routines much easier. The LED inside the scanner makes it simply easier to spot areas that need cleaning.