Features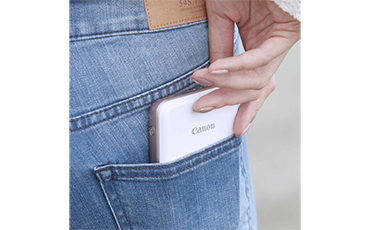 Printing on the Go
So compact and lightweight, the Mini Photo Printer is perfect as a travelling companion. Slip it in your pocket or sling it on a neckstrap as you cruise through town!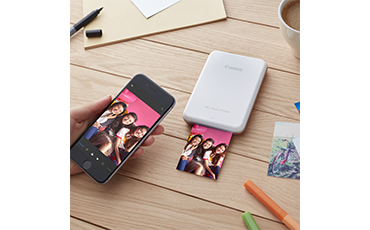 Mobile Printing
Print 2×3″ photos anytime, anywhere. Simply connect your mobile device to your Mini Photo Printer via Bluetooth® and get instant prints of your photos or social media snaps.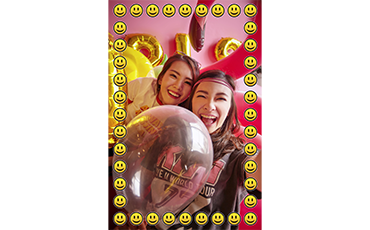 Personalise Your Photos
So many ways to express yourself in photos. Add cool frames, fancy text, electric borders, cheery emojis and much more with the Canon Mini Print App!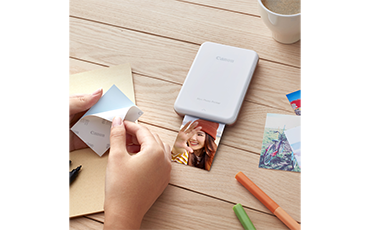 Canon ZINK™ Photo Paper
ZINK™ photo paper resists smudging from tears of laughter and joy. Peel and stick your photos on your smartphone to add a gloss of personalisation or your travel journals to document your memories.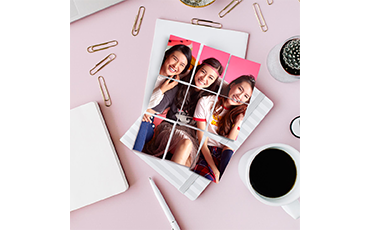 Tiling Image
Fancy creating your own jigsaw puzzle or mini poster? You can! Use the Tile Print feature to create one with 4 or 9 prints.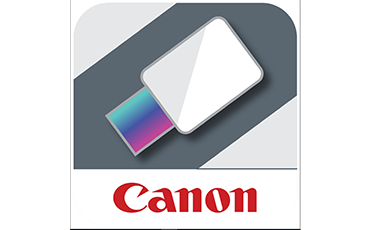 Canon Mini Print App
Want to customise and print your photo? Download the Canon Mini Print app on the App Store or at Google Play.