Features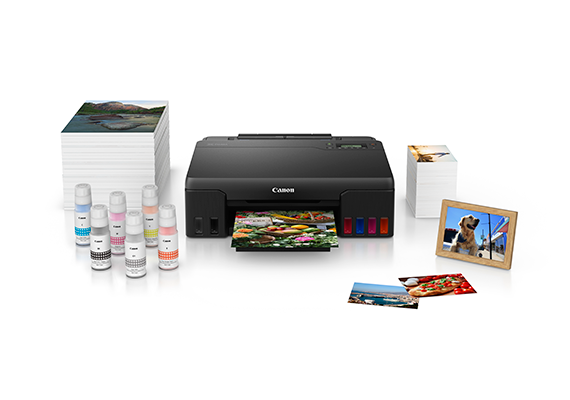 High Page Yield Ink Bottles
High page yield ink bottles that print up to 3,800 (4R) high quality photos, never worry about ink costs again!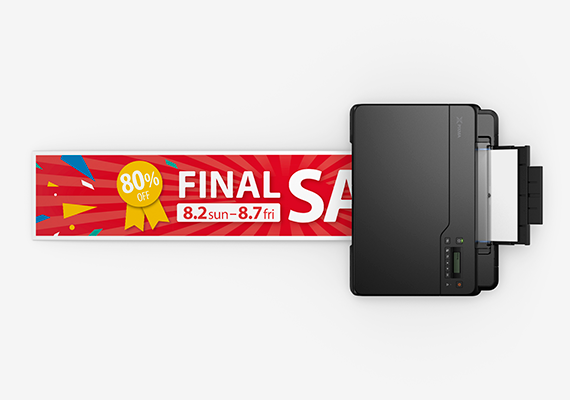 Banner Printing Up to 1.2 metre
Now you can print from 4R, A4 to long, decorative banner up to 1.2 m. Fulfills your various printing needs.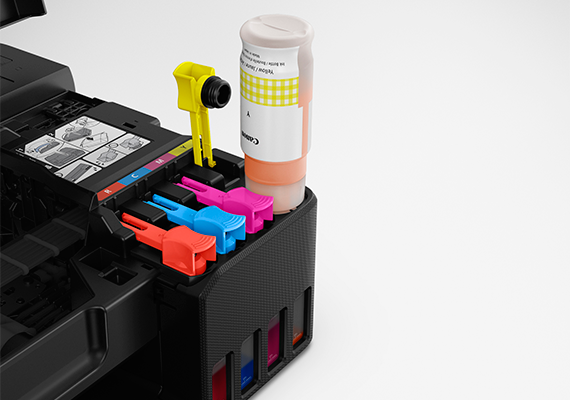 Easy, Hassle-free Ink Refilling
To prevent accidental mixing of coloured inks, each ink bottle tip is designed to fit only the specific colour tank. Ink refilling is a spill-free process, begins automatically, and stops when the ink tank is full.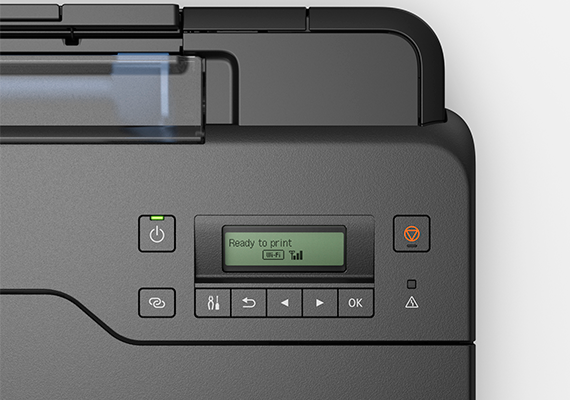 2-Line Mono LCD Display
Equipped with 2-Line LCD display for easy navigation and confirm print settings.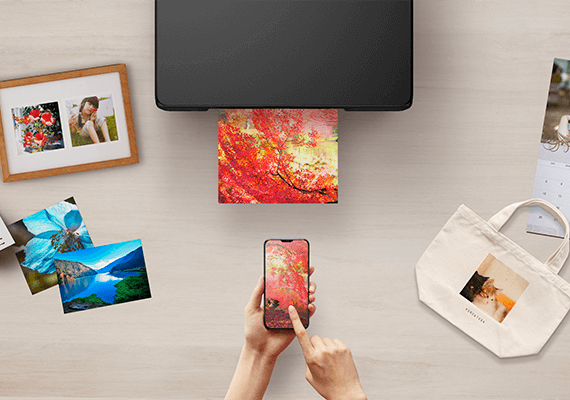 Mobile & Cloud Printing
Print from smartphones, tablets, laptops and cloud storage with the free Canon Print Inkjet/SELPHY and Canon Easy-PhotoPrint Editor apps.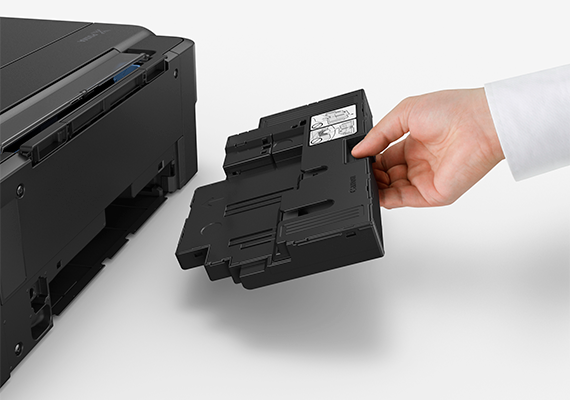 User Replaceable Ink Maintenance Cartridge
Easily removable maintenance cartridge ensures minimum downtime and maximum productivity at all times.