Media Handling
High Quality
Features
Advanced Automatic Media Handling
Ease operation workflow and free up operators' physical time spent on print preparation through intelligent automatic media feeding, impressive automatic media detection and automatic remaining roll amount estimation shown on the operation panel. Simply place the media roll at the printer and the operators are free to roam.
LUCIA PRO Pigment Ink & Chroma Optimizer
Developed for the imagePROGRAF PRO Series with a wide colour gamut, the LUCIA PRO pigment ink delivers excellent colour expression, superior dark area reproduction, low graininess and good gloss characteristics. The 12 colour PRO Series printers use transparent Chroma Optimizer ink to produce three-dimensional like output on gloss media.
Robust Security and Extensive Software
The new imagePROGRAF PRO series provides end-to-end data theft prevention the moment print job is sent from host PC to the printer. This is made possible with its robust security. Coupled with an extensive suite of software designed to bring out the full potential in the printer that comes standard, the PRO series is equipped with everything needed to print posters, graphics, signages, high quality photo prints easily.
Technologies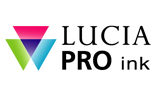 LUCIA PRO Ink
LUCIA PRO pigment ink microencapsulates the colour materials to exhibit high ink colour performance with wide colour gamut. Prints are delivered with vibrant colours, excellent colour expression, superior dark area reproduction, low graininess and good gloss characteristic providing true-to-life prints.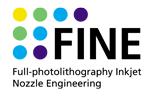 FINE Print Head
Get rich and grain-free quality photo image with minimum ink droplets and high printing resolution for lab-quality printouts.​​​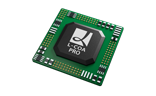 L-COA PRO Image Processing Engine 
L-COA PRO imaging processor drives high printing speed and supreme print quality.

Crystal Fidelity
Realise how Crystal Fidelity, a Canon-to-Canon workflow solution, enables images captured with EOS Digital Camera two-dimensional expression printouts to look like three-dimensional images without any limitations. The result is a solution that delivers prints of EOS Digital Camera with full structure, clarity and textures.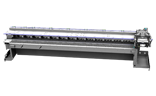 High-Precision Mechanical Platform
The PRO-series uses a printer mechanical platform with a highly precise and rigid printer frame capable in suppressing oscillation and shaking during print head scanning. Together with high-precision ink placement with little intercolour discrepancy, these greatly influences the ink ejection accuracy for high quality print reproductions.
Non-Firing Detection and Compensation System
Equipped with in-built sensor, the non-firing detection and compensation system checks the ink ejection from print head nozzles and when a blockage is detected, another nozzle automatically provides backup.  This prevents printing failures due to banding and also reduces head cleaning frequencies.
Workflow Solutions
The following workflow solutions are designed to help you get the most out of your printer.
Device Management Console – Effectively manages multiple printers, monitor activities such as error messages and printer information up to 50 printers.
Quick Utility Toolbox – Quick access to supporting utilities and settings. From printer information, speed dial and destination folder settings to scanning and cloud sharing.
Professional Print and Layout – This software offers features such as auto nesting of images, printing of Exif data and print settings, pattern printing, enhanced layout functions and soft proofing.
Direct Print & Share – Batch printing, job presets, shortcut prints can be sent easily and efficiently.
Free Layout Plus – Enjoy nesting, tiling and duplex printing features. ​​​​​​
Easy-PhotoPrint Editor – Edit, trim and rotate your images into unique layouts and designs, including posters, calendars, collages and more. Available on iOS, Android OS.
Apple AirPrint – Print PDF files wirelessly via mobile app for Apple iPad® and iPhone®.​​​​​​​​​​​​​​​​​​​​​
​​​​​​​Canon Print Service – Direct document and photo printing via mobile app from Android devices without the need to download any printer-specific applications. ​​​​​​​​​​​
Canon Print Inkjet/ SELPHY – Print PDF files wirelessly via mobile app for Android tablet and smartphone.​​​​​​​​​​​​​​