More than just a Projector
This unique design comes in contrasting white and silver accents or black and copper trimmings. Giving you the ultimate choice in choosing the design that best matches your style.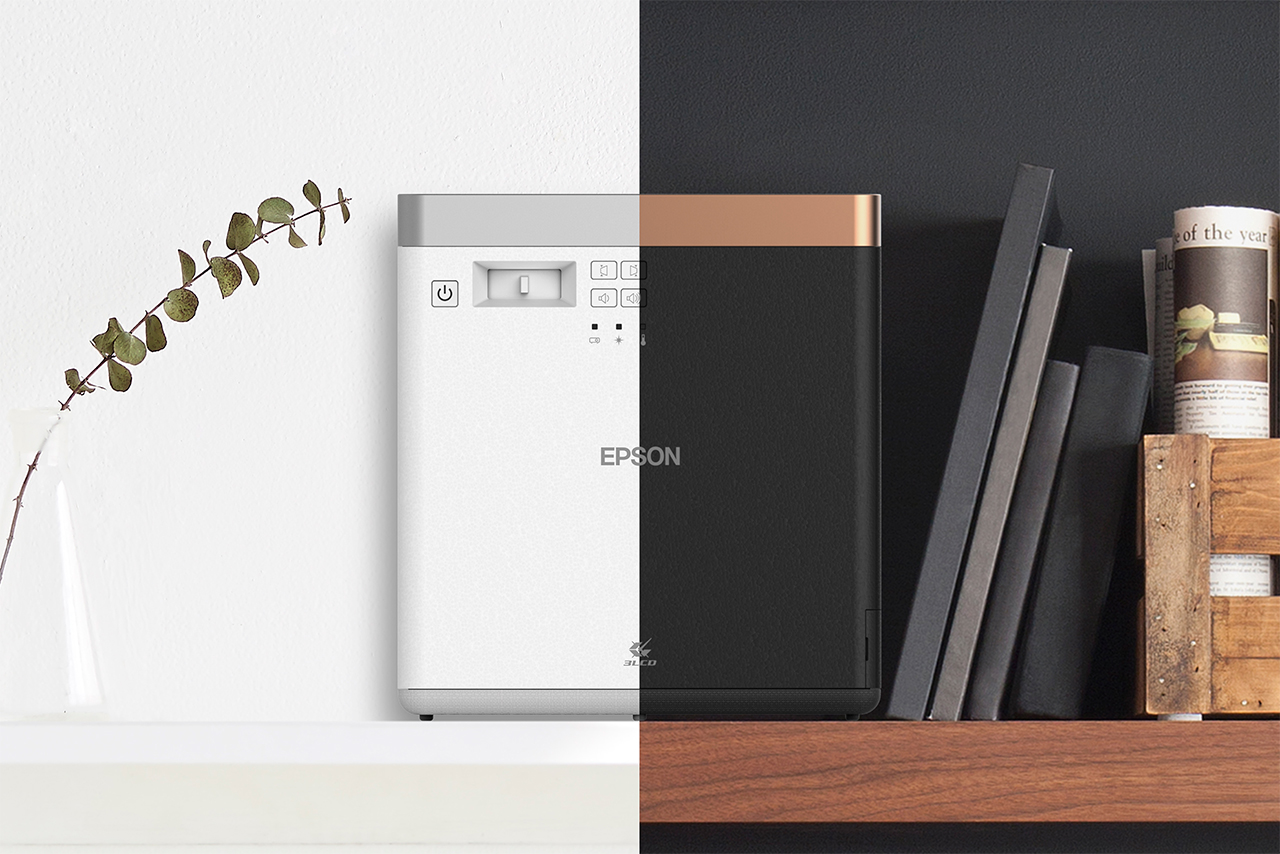 Android TV™ Ready
All you need is to plug in the power and your entertainment begins. Home entertainment is made more accessible and fuss-free with EpiqVision Mini EF-100B ATV Laser Projection TV, which comes ready with Android TV™ function.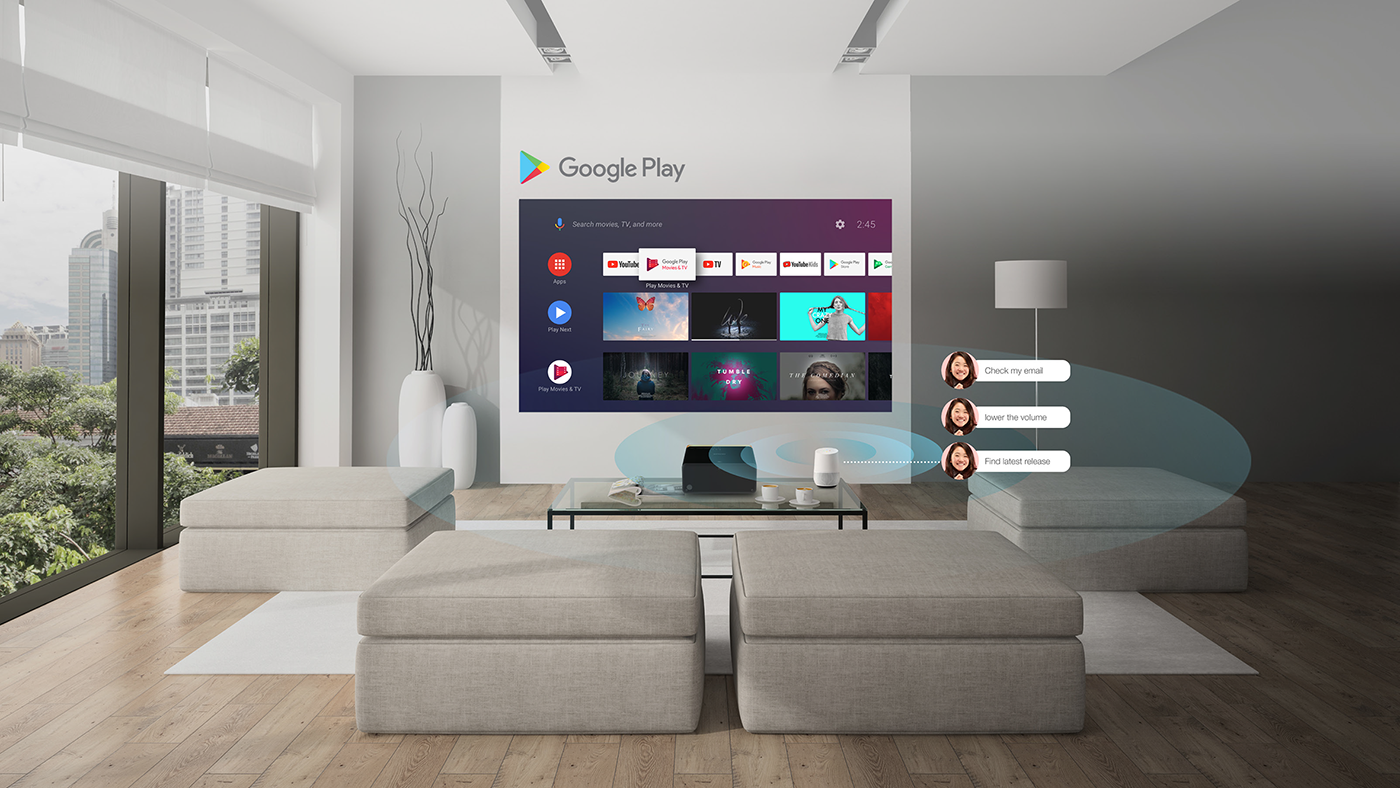 Entertainment on the Go
With its slim and lightweight design, this compact projector can be carried easily from room-to-room. Don't try this with your regular TV!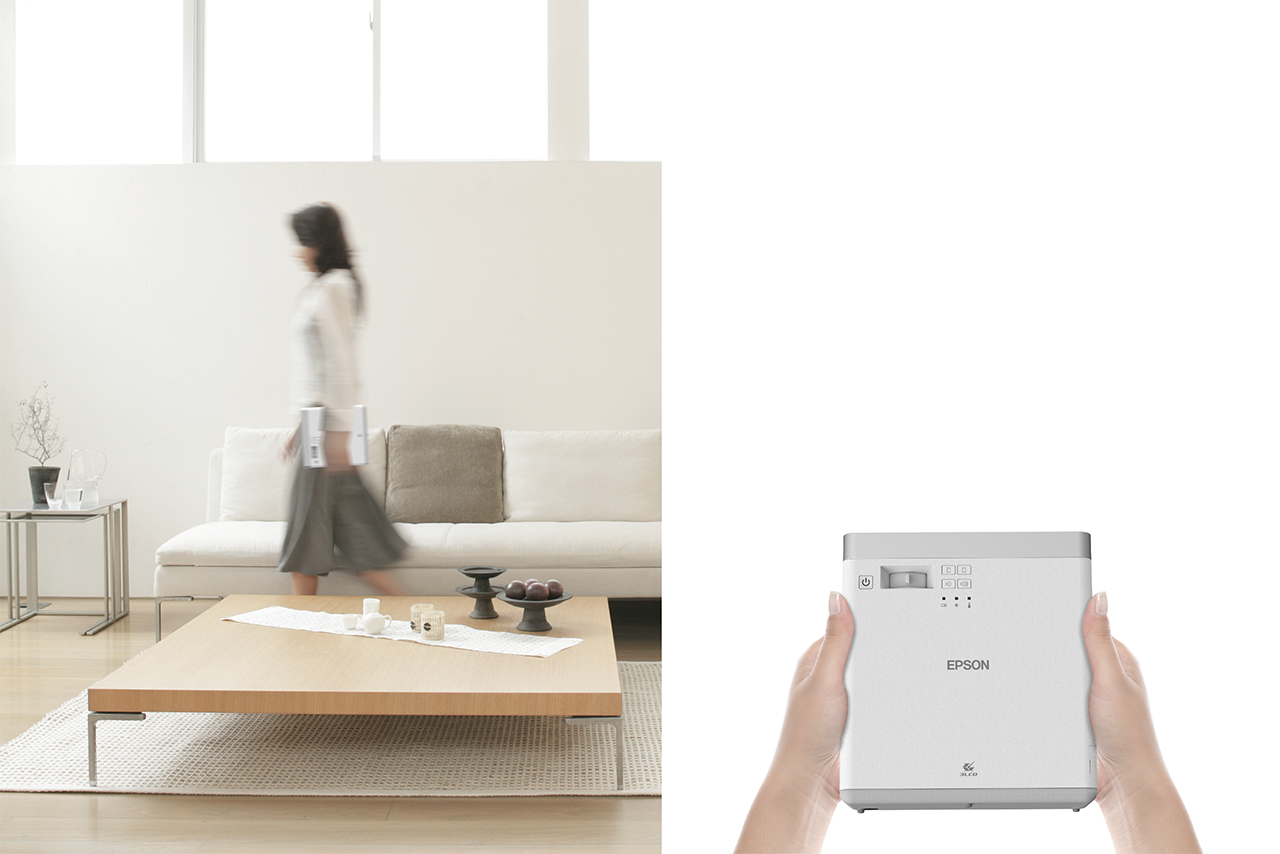 Brilliant Images in any Setting
High brightness and remarkable image quality make it easy to enjoy widescreen adventures in any setting—no matter whether the room is dark or bright. Watch your favourite movies and TV shows and enjoy the big screen experience, right at home.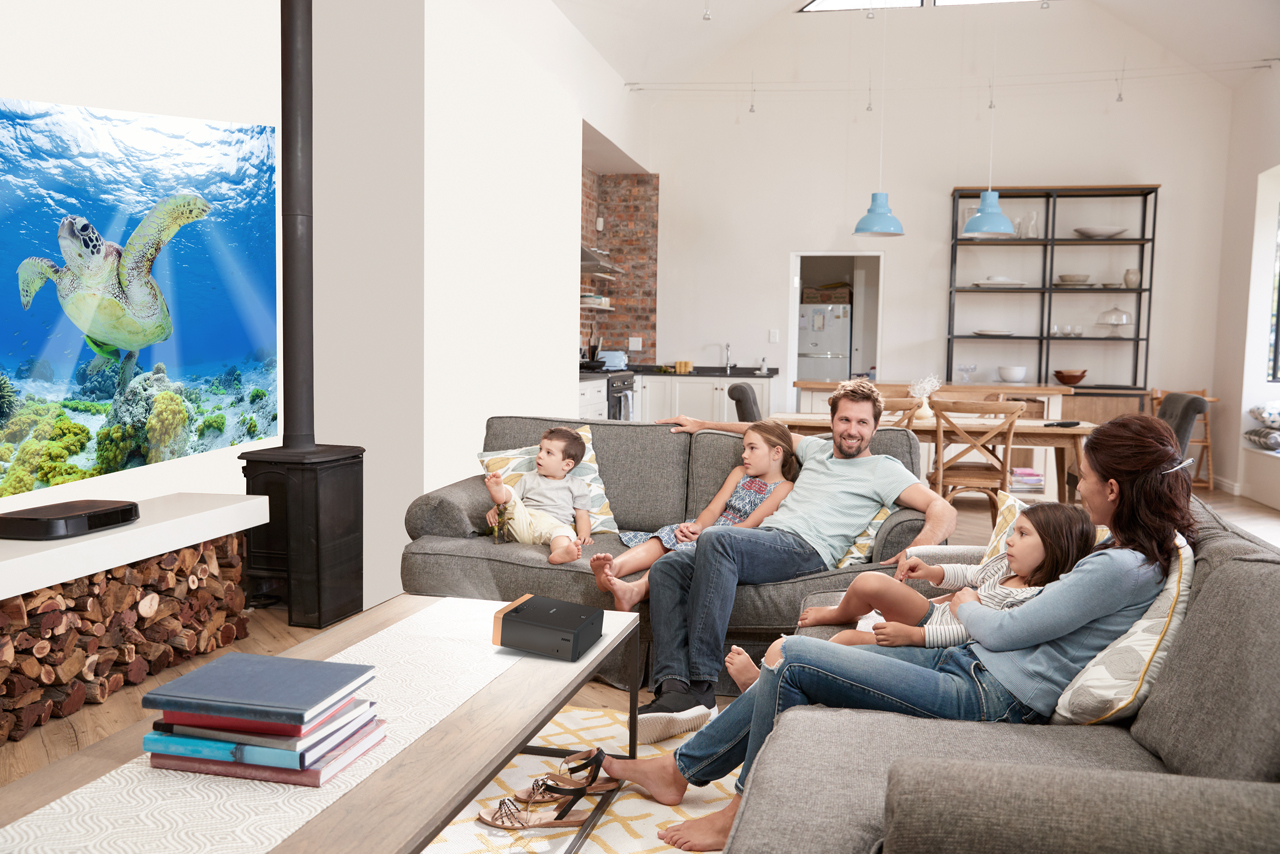 Bringing Entertainment to the Next Level
Expand your viewing options with this 360-degree projection technology that allows you to watch your favourite shows anywhere, even at the comfort of your bed. So lie back, relax and enjoy!