Ultra Wide Display
The new 16:6 display allows maximization of the existing whiteboard, providing an ultra-wide display of up to 120 inches diagonal.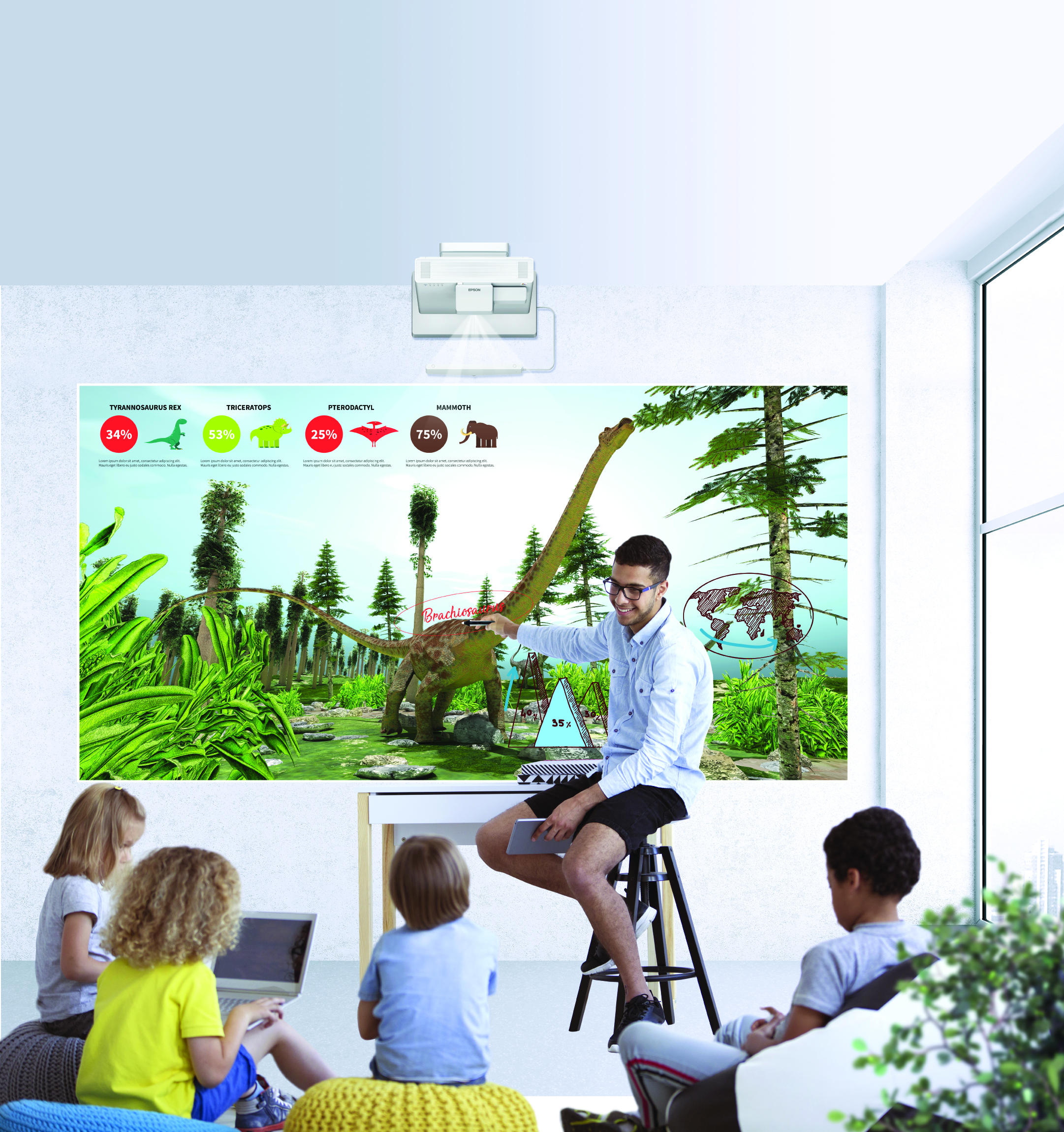 Seamless Edge Blending
Engage your audience in compelling and fascinating presentations on a larger seamless screen by joining two Epson EB-1485Fi projectors (with interactivity), or up to four (without interactivity) at any one time. With Epson EB-1485Fi's built-in edge blending function, you can now interact, control, and present immersive content seamlessly over one large panoramic screen.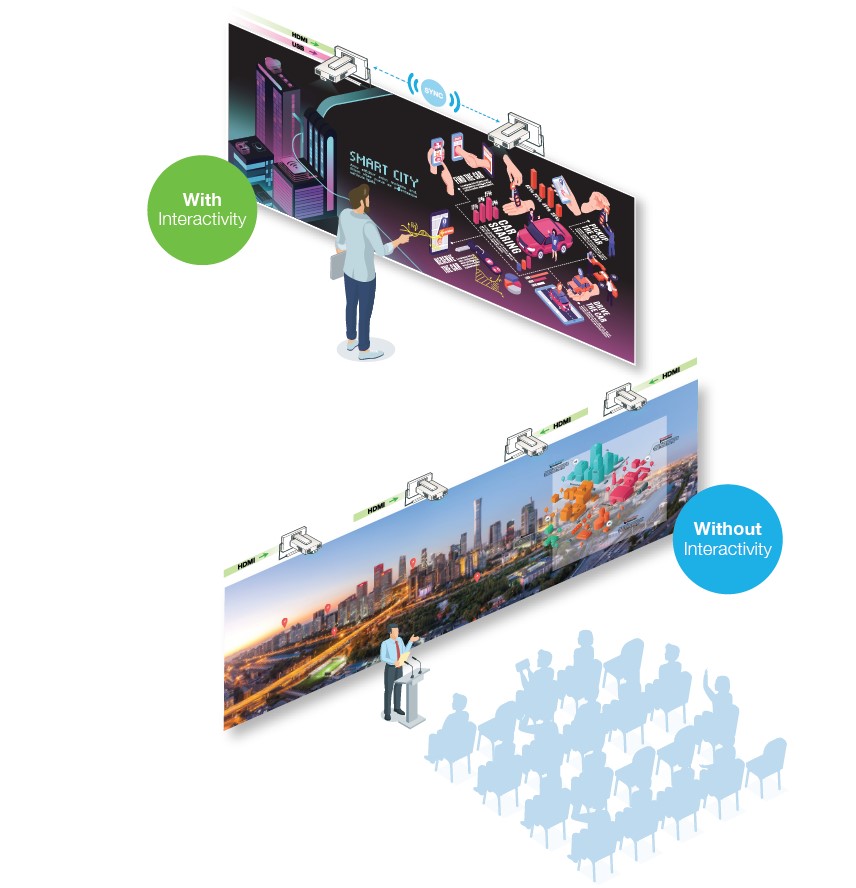 20,000 hours of Maintenance-free Use
The newly designed laser light source delivers 20,000 hours* of maintenance-free** use for the laser light source only. And with the advanced electrostatic filter having an equally long-lasting life, you enjoy peace of mind in using these highly reliable laser projectors.

Quick Information Sharing
With the rich input-output options provided by the smart interactive projector platform, you can enjoy great flexibility of importing information from various sources and sharing the meeting results in multiple ways, saving you precious time and increasing productivity.