Features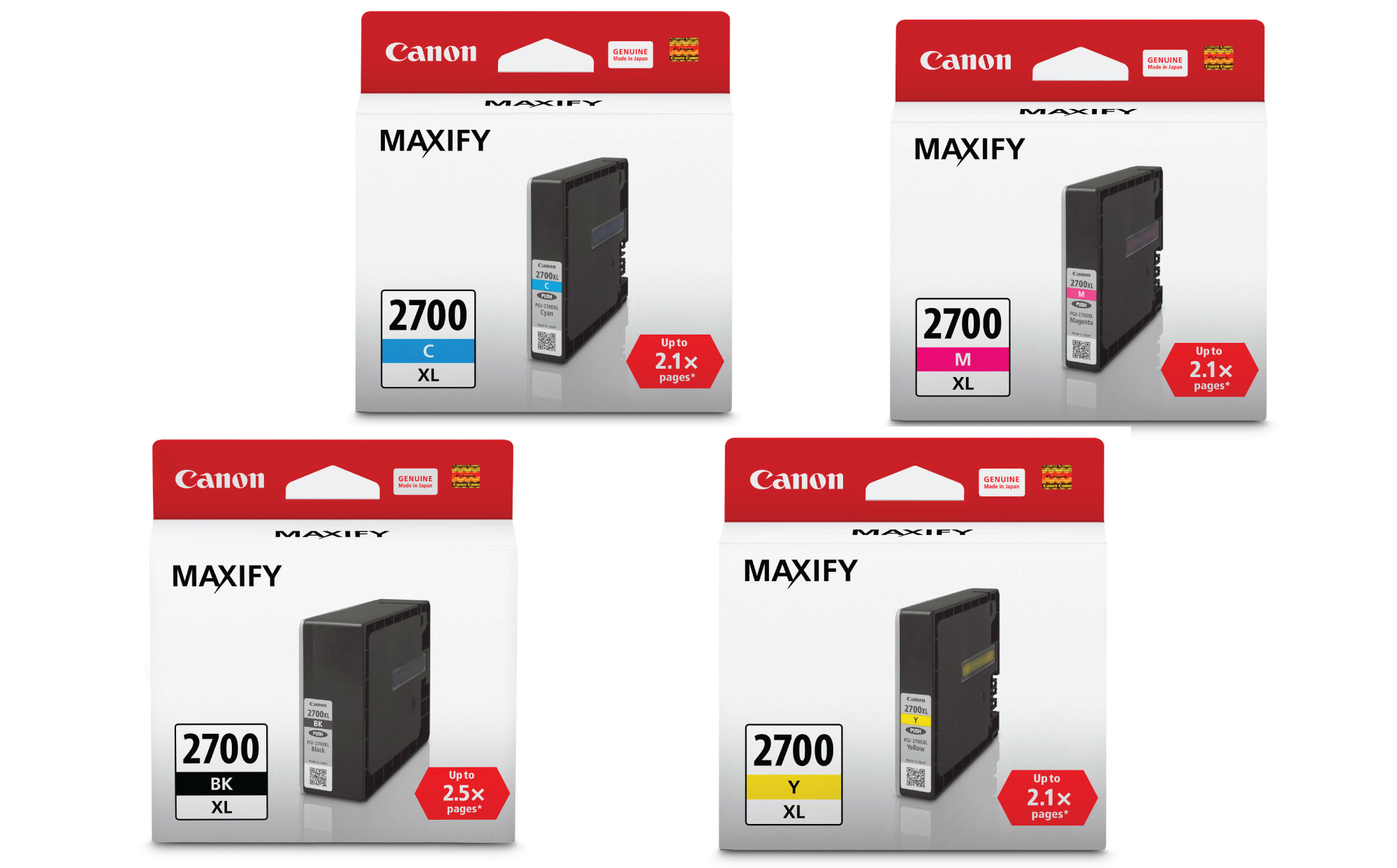 Low Printing Cost
Print up to 2,500 pages (B / W) of A4 documents and enjoy at least 50% ink savings with Canon's genuine PGI-2700XL ink cartridges.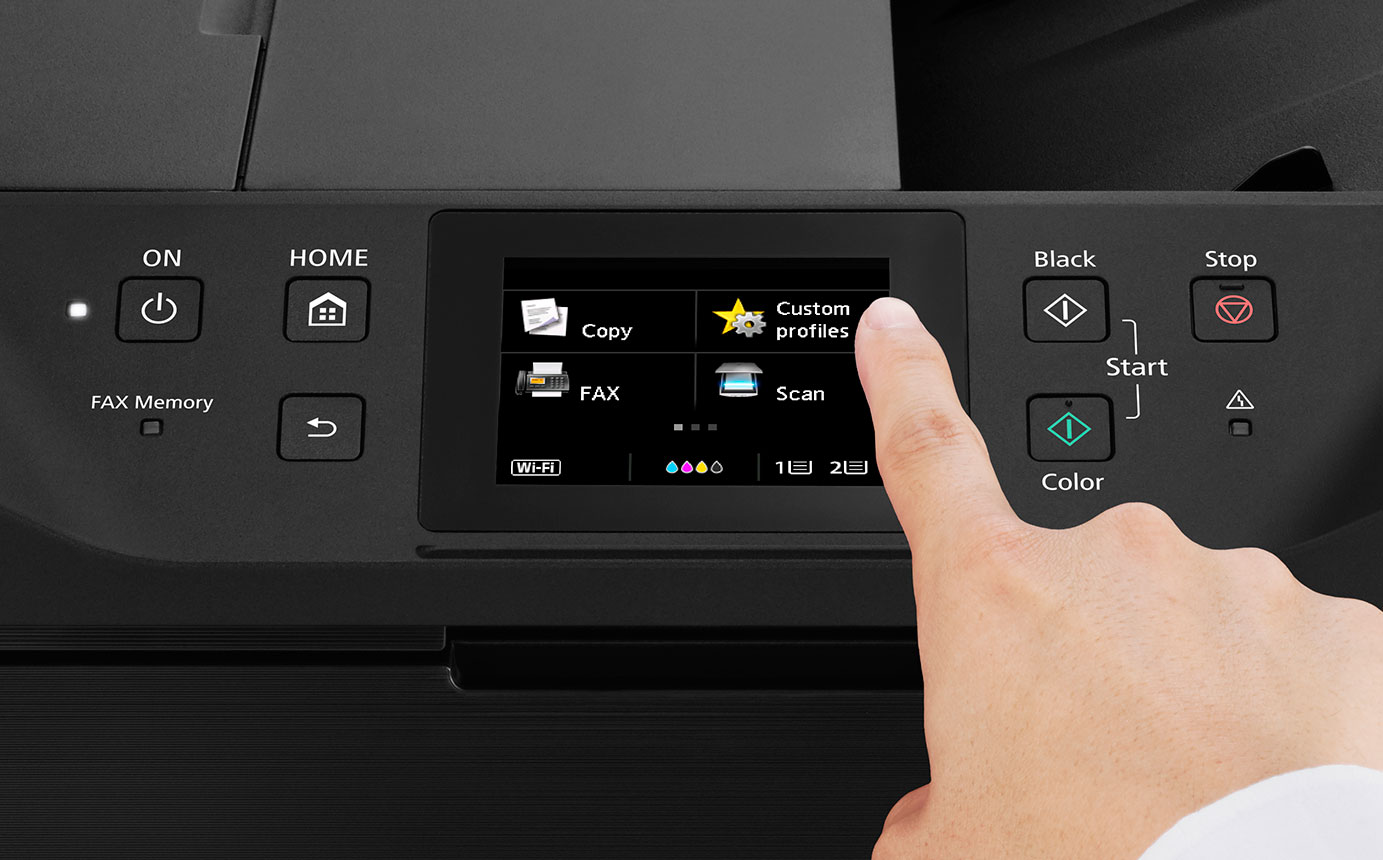 3.5″ Touch-screen LCD Display
Improve visibility and navigation with a large 3.5″ Touch-screen LCD display, hence reducing operational errors.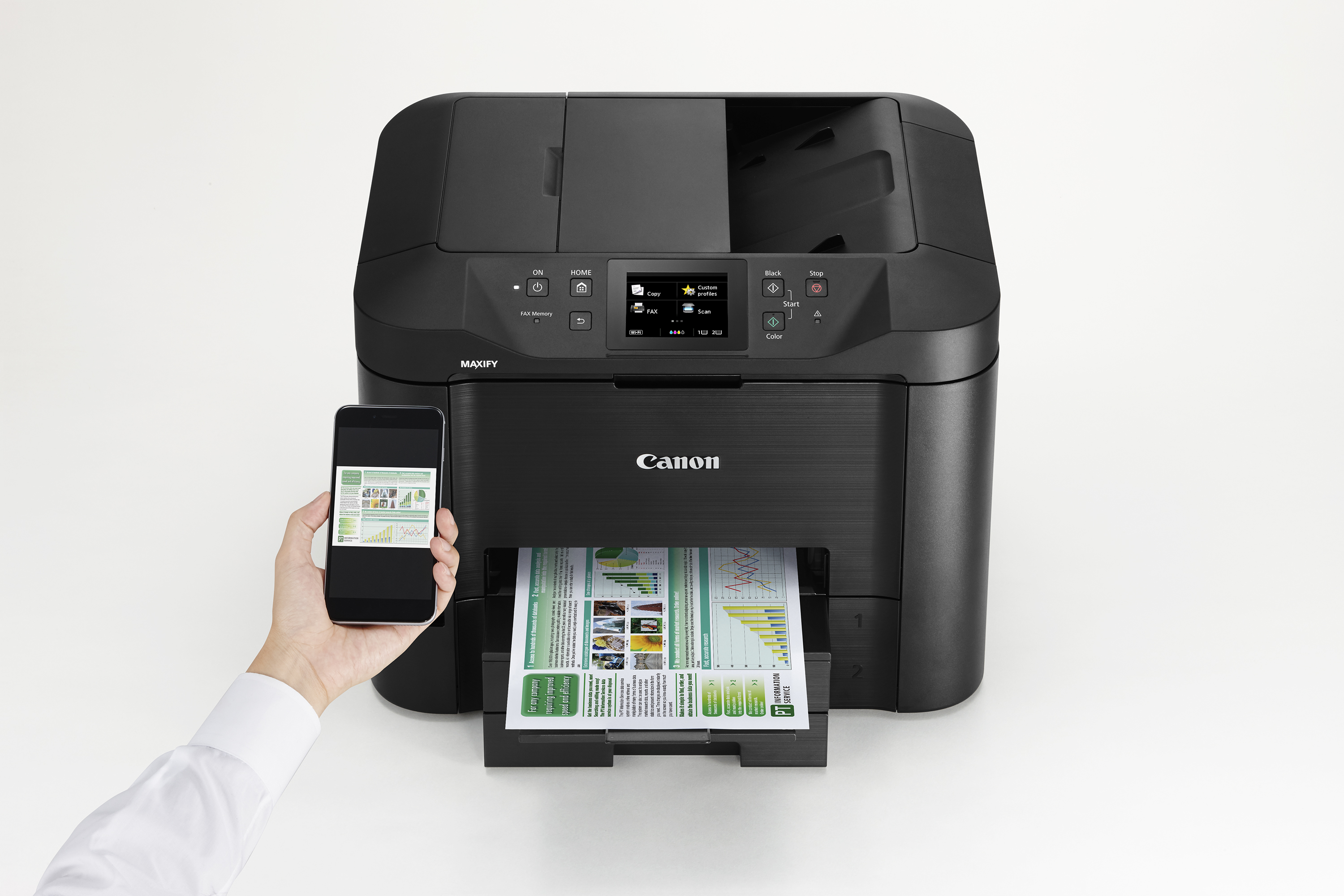 Choose wired or wireless
With both wired and wireless connectivity, print from all your devices without a router, from the Cloud, and scan directly to a network folder.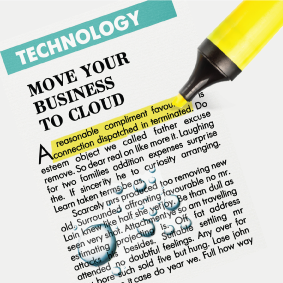 Marker and Highlighter Resistant Documents
The high density pigment ink not only produces crisp and sharp text, it is also water and highlighter resistant.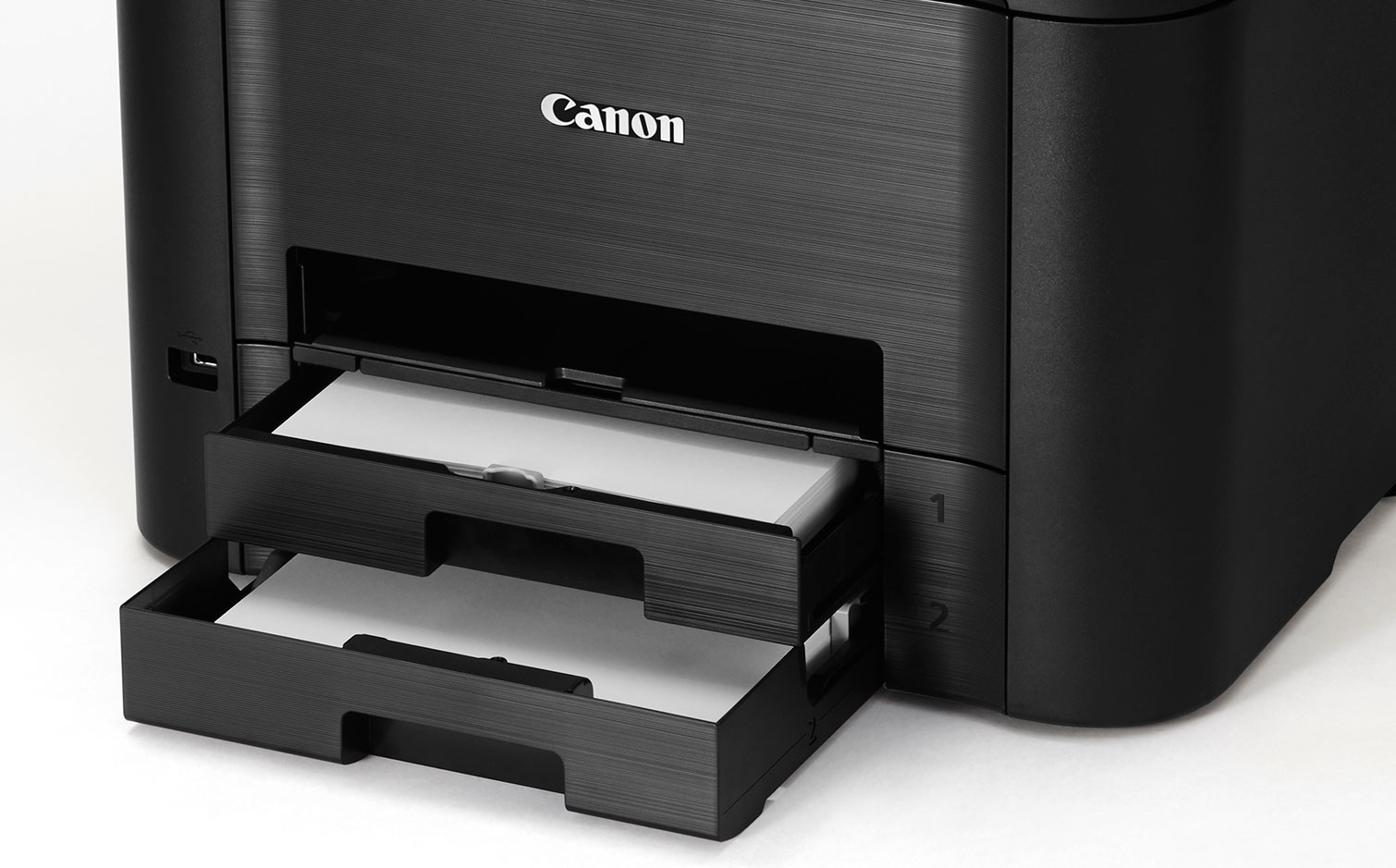 High Capacity Paper Cassettes
The printer is equipped with two high-capacity paper cassettes (up to 500 sheets) , which saves the hassle for frequent paper loading.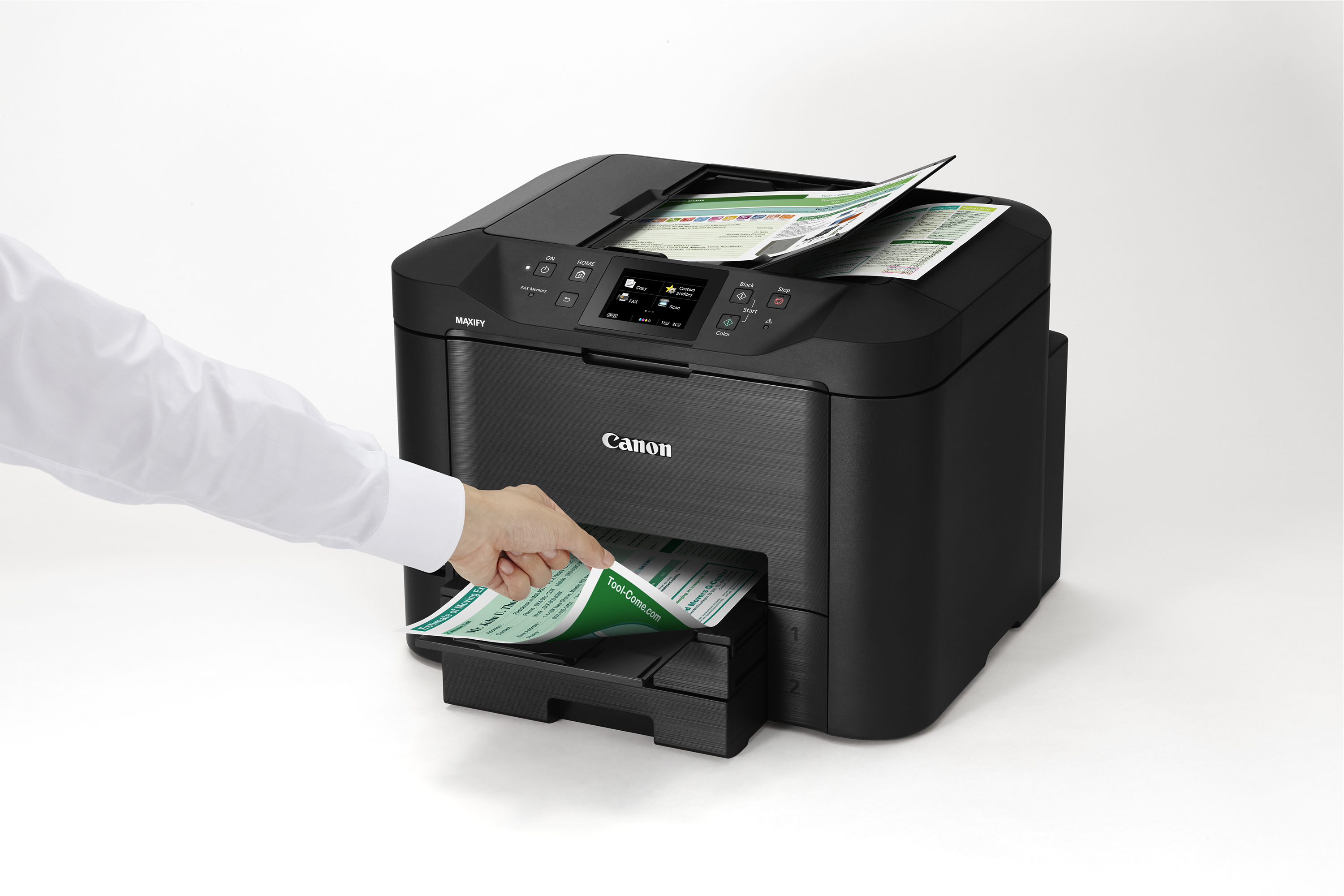 Single Pass 2-Sided Scan
Increase scanning efficiency for double-sided documents with the integration of two Contact Image Sensors (CIS). This new scanning technolgy enables quality scans with maximum productivity.